BlackStarTech® Emergency Power Systems and Smart Lighting Solutions
BlackStarTech® delivers an array of innovative rapidly deployable power and lighting solutions for nuclear stations, utilities, hospitals, telecommunications, and internet companies, as well as industrial facilities and emergency responders requiring highly reliable advanced portable power packages, tactical power applications, and advanced lighting.

Rapidly Deploy Targeted Lighting Anywhere, Anytime
Deploy Power in Less Than 30 minutes
Targeted Portable Power Supply When Needed Most
Emergency Power Supply Lasts Up To 30 days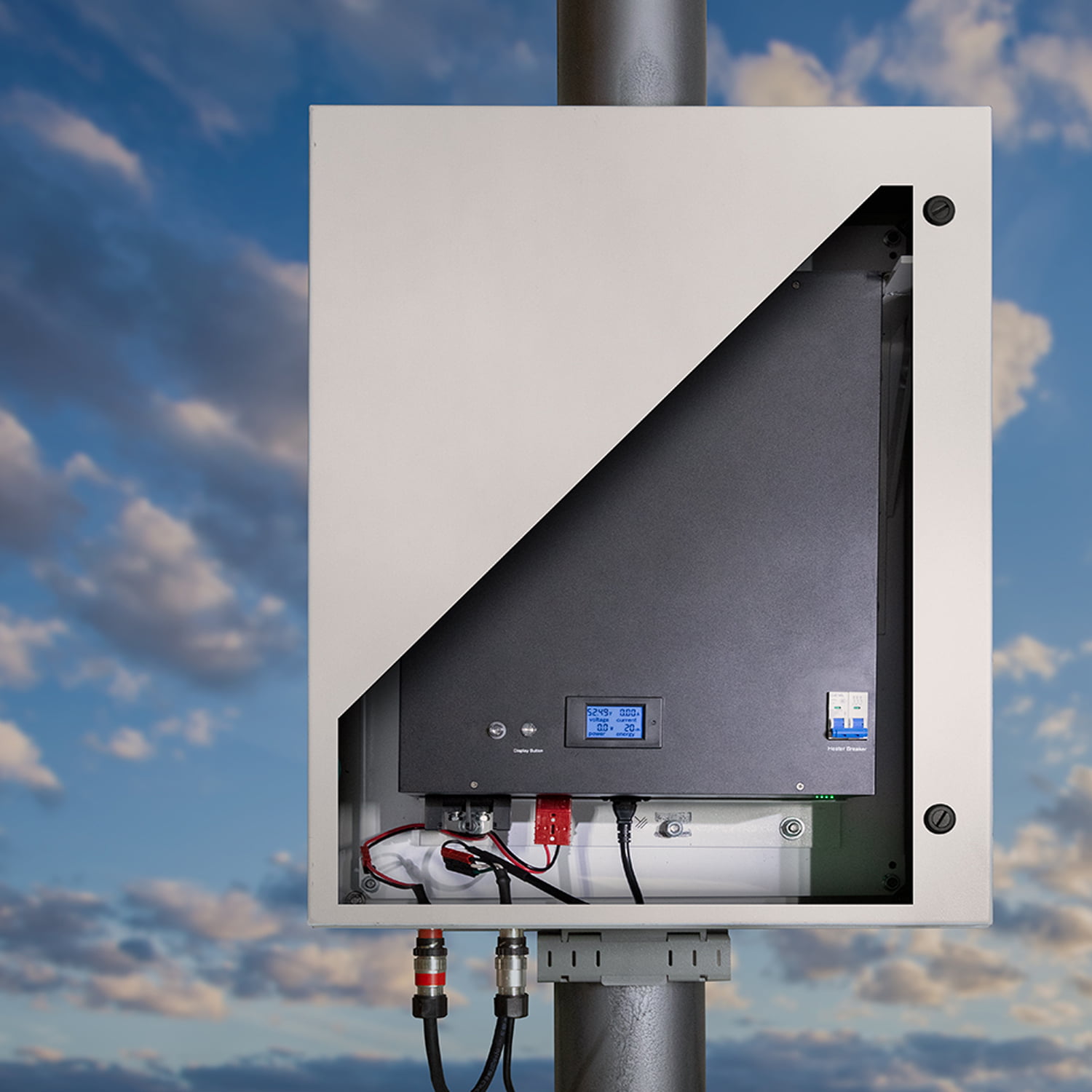 Lithium Iron Phosphate Batteries: Better and Safer Than Your Average Battery
Unlike other vendor offerings that employ older, maintenance-intensive batteries and antiquated backup diesel generators, BlackStarTech utilizes state-of-the-art Lithium Iron Phosphate (LiFePO4) Batteries and highly efficient integrated propane backup generators to provide power solutions that can typically be deployed in 30 minutes and run for 30 days.
The Lithium Iron Phosphate Batteries are 50% lighter and have significantly more energy density than Lead Acid batteries.  These advanced batteries last at least 3X longer, are more environmentally friendly, and have 15-year expected battery lifespans. In addition, LiFePO4 batteries are inherently non-combustible and much more stable than Lithium-Ion batteries. Based on extensive testing, there are no combustibility or thermal runaway concerns with LiFePO4.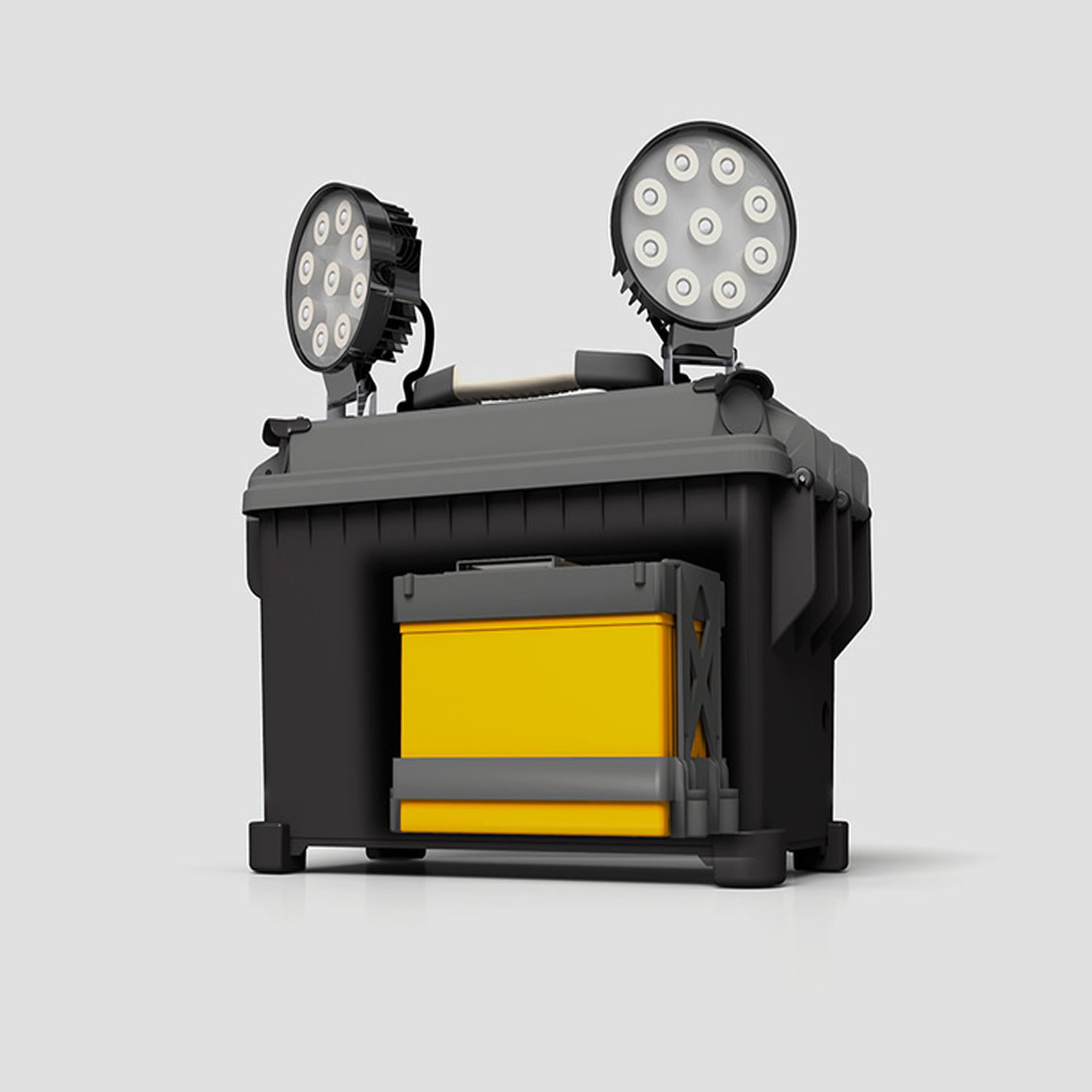 Smart Batteries Enable Huge Savings on Maintenance and Monitoring Costs
The BlackStarTech advanced smart batteries can be configured to perform their own intellectual proprietary surveillance and diagnostics health testing while providing exceptionally dependable long-lasting DC and AC power to deliver targeted emergency supply power when and where it is needed most.  The diagnostic capabilities save significant maintenance and surveillance activities, providing the owner with confidence in knowing the overall health, remaining life, and performance of the battery.
This battery predictive technology can be integrated into numerous product line solutions for portable backup or permanent replacement power and lighting products needed for daily use or during the most challenging emergency conditions.  Furthermore, many BlackStarTech product solutions are designed to function like an uninterruptible power supply (UPS) with integrated capabilities for adding redundant power sources for long-term operation.  Finally, for extended duration operations, BlackStarTech has integrated backup propane generators that are highly efficient, sustain a long-term fuel shelf life, and run much cleaner and more reliably while meeting thresholds for a greener, low emission world.
BlackStarTech® Delivers a Family of Solutions
BlackStarTech® emergency power systems and advanced lighting solutions have been delivered to a growing number of customers to safeguard mission-critical applications. BlackStarTech® offers a variety of Genesis emergency power systems that can be deployed anywhere on-site in less than 30 minutes, with the backup power supply lasting up to 30 days when leveraging the integrated long-term propane fuel backup option. As for lighting solutions, the BlackStarTech® Lightworks family offers highly reliable LED portable lighting with longer illumination duration times for when you need it most.