Reliable Private LTE Network Communications
Beacon Broadband Series EZ 4G/5G LTE Node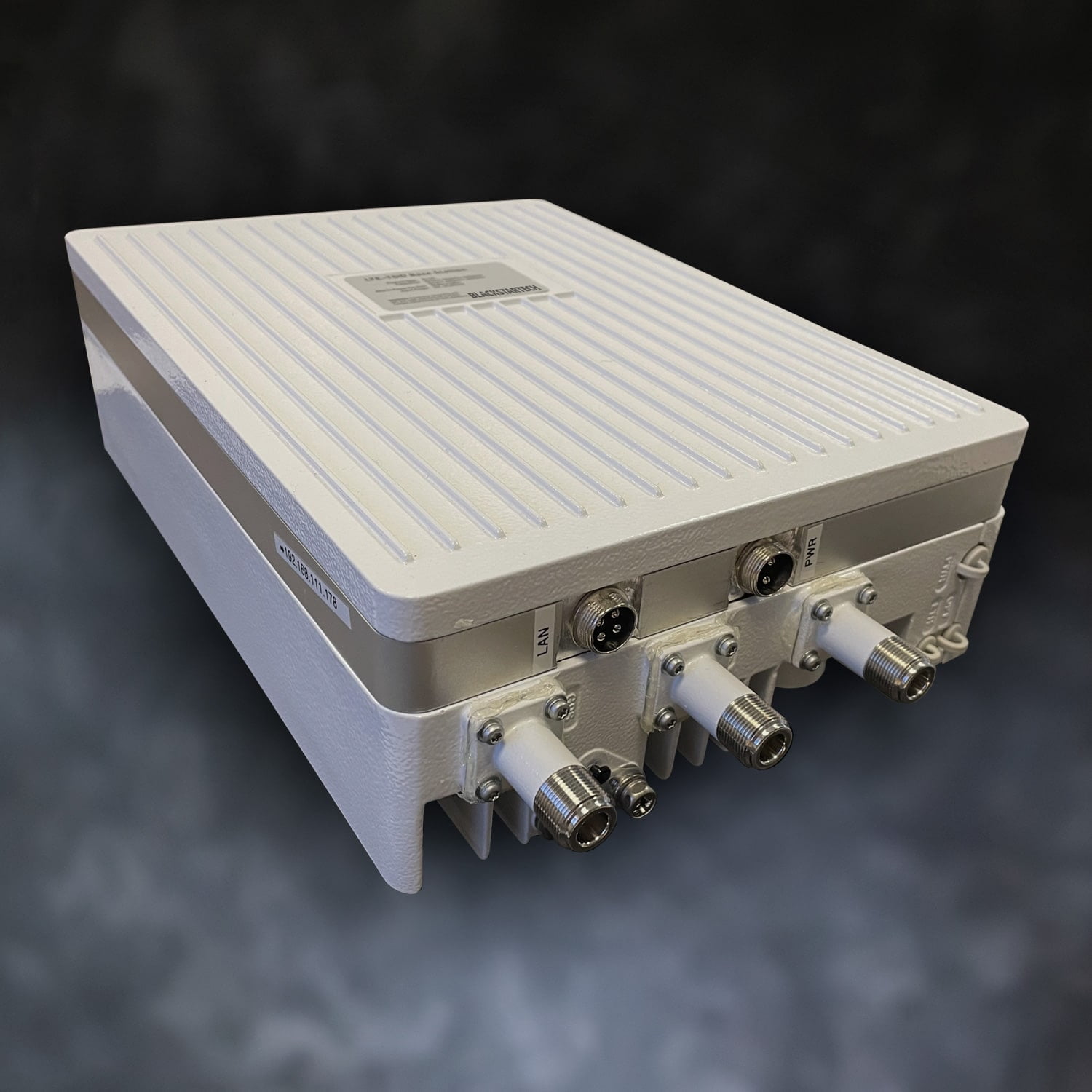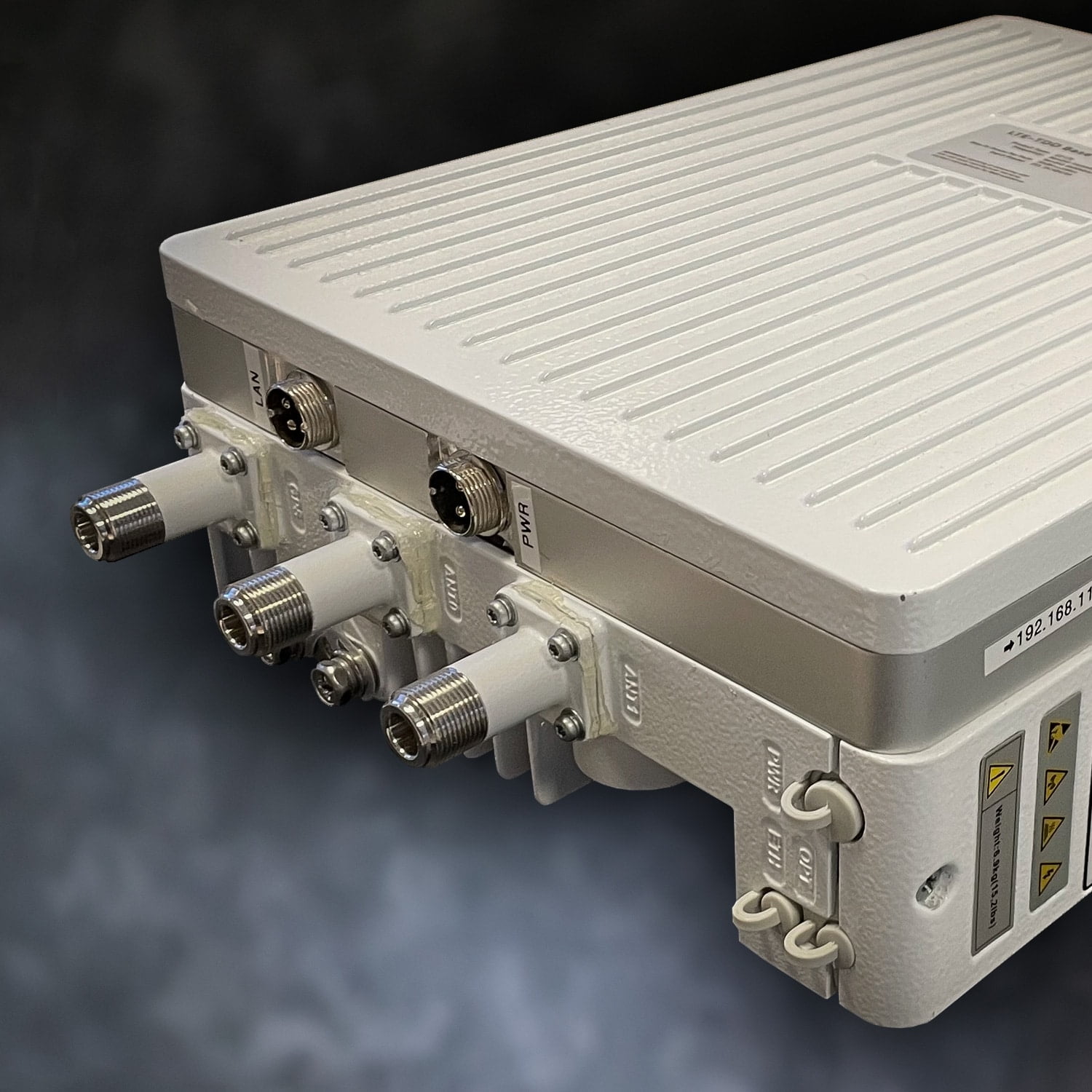 Your Private Cellular LTE Network Solution for Facility and Portable Emergency Deployments
BlackStarTech has a rapidly deployable, private LTE network, multi-access edge base computing, and hardened response in Beacon Broadband. With its integrateable facility installation solution that combines cellular with existing radio, WiFi, and various sensor technologies, Beacon forms a complete distributed network. Field deployments are operational in under 10 minutes. This gives you the ability to interconnect for routing traffic over any commercial or Internet-based network, and can include EMP protection options and hardening solutions. Beacon Broadband Series is reliable, secure, and dynamic. It's your solution for network failures.
Rapidly Deployable
Beacon's rapid deployment solution is operational in less than 10 minutes and is field ready. It is light weight with low power consumption and requires minimal space. The Beacon's rugged design enables full reliable operation while hand carried or mounted with a vehicle to provide "mobile" communication systems.
Compatible
The Beacon ODC and ERC solutions operate with standard cellular and VoIP type devices, running on highly tested commercial platforms, guaranteeing high reliability, easy acquisition, and low cost. It easily interoperates with 2-way radio systems for connection to any radio on a network.
Both ODC and ERC also connect to legacy networks through a variety of media to ensure interconnections during normal operations and disaster scenarios. Satellite reach-back, microwave, WiFi, WiMAX, IP/Ethernet, ISDN, and POTS network connections are supported for any facility for normal operations and emergent scenarios.
The Beacon Broadband Series Brings Savings, Reliability, and Security
BlackStarTech Beacon provides a variety of solutions for a modular integrated communication system that can be permanently installed to augment facility communication or be configured into a rapidly deployable response system. Beacon's ODC and ERC technologies are more resilient and less costly than the Distributed Antenna Systems (DAS). DAS is more costly, and multiple units are required; whereas you only need one Beacon, and our technology is far superior and cost effective. Beacon is more secure and provides better coverage.
Beacon is simplistic yet modern, and more seamless to deploy than a standard DAS. Integrated facility installation solutions combining cellular with existing radio, WiFi, and sensor technologies form Beacon's complete and distributed network.
Today's U.S. Emergency Response vs BlackStarTech Beacon Solutions
| Features | Benefits |
| --- | --- |
| Deployable units owned and controlled by First Responder Entities | Portable battery powered system utilizing Distributed Mobile Architecture (MEC) for improved responsiveness |
| Currently no complete solutions offered | Nodes mesh on the network layer and create a "facility" network |
| Single points of failure still are an issue for deployment, response, and utilization | All network processing at the edge on COTS servers with all IP based network – Ethernet/TCP-IP |
| Fast response assets limited (90 CoWs) and expensive | Less than 20% of the cost of conventional cellular on wheels (CoWs) systems |
| Solution is still dependent on commercial core networks with little effort being expended on hardening of critical assets or tools/techniques for rapid responsiveness | Rapid Response – System utilizes auto-acquire VSAT and can support calls worldwide in less than 10 minutes |
| Requires a commercial cellular (e.g. AT&T/Verizon Network) to be operational for deployment | Commercial cellular not needed, can be used by First Responders, State and Local Authorities, and Power Utilities |
Product Gallery
Model Order Matrix
Brochure
BlackStarTech offers two products in the Beacon series, the Beacon Broadband Series EZ 4G LTE Node (model # Beacon-EZ-4G-001) and Beacon Broadband Series EZ 5G LTE Node (model # Beacon-EZ-5G-001) depending on your needs.