Reliable Private LTE Network Communications
QuantumCore Telecommunications UPS Battery Series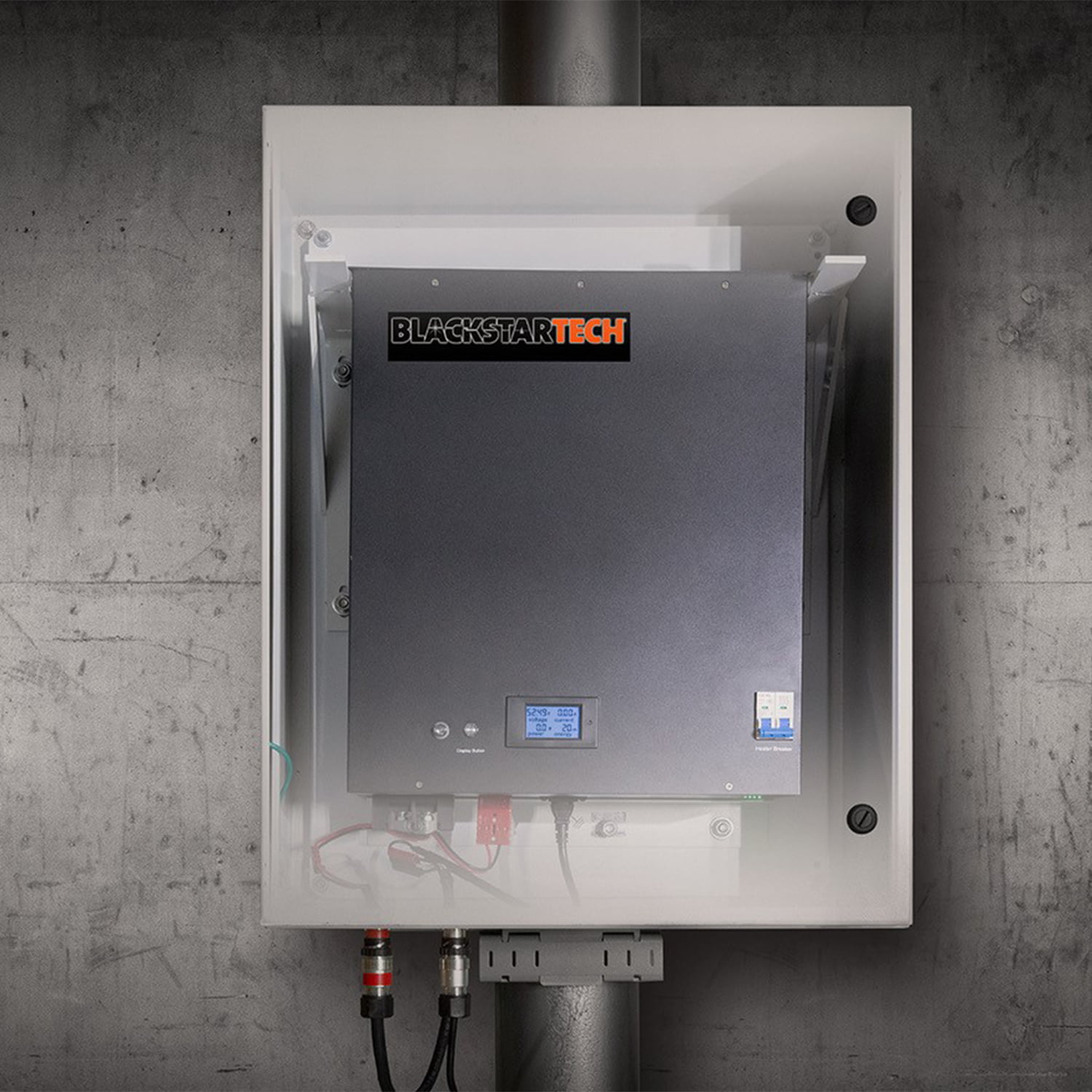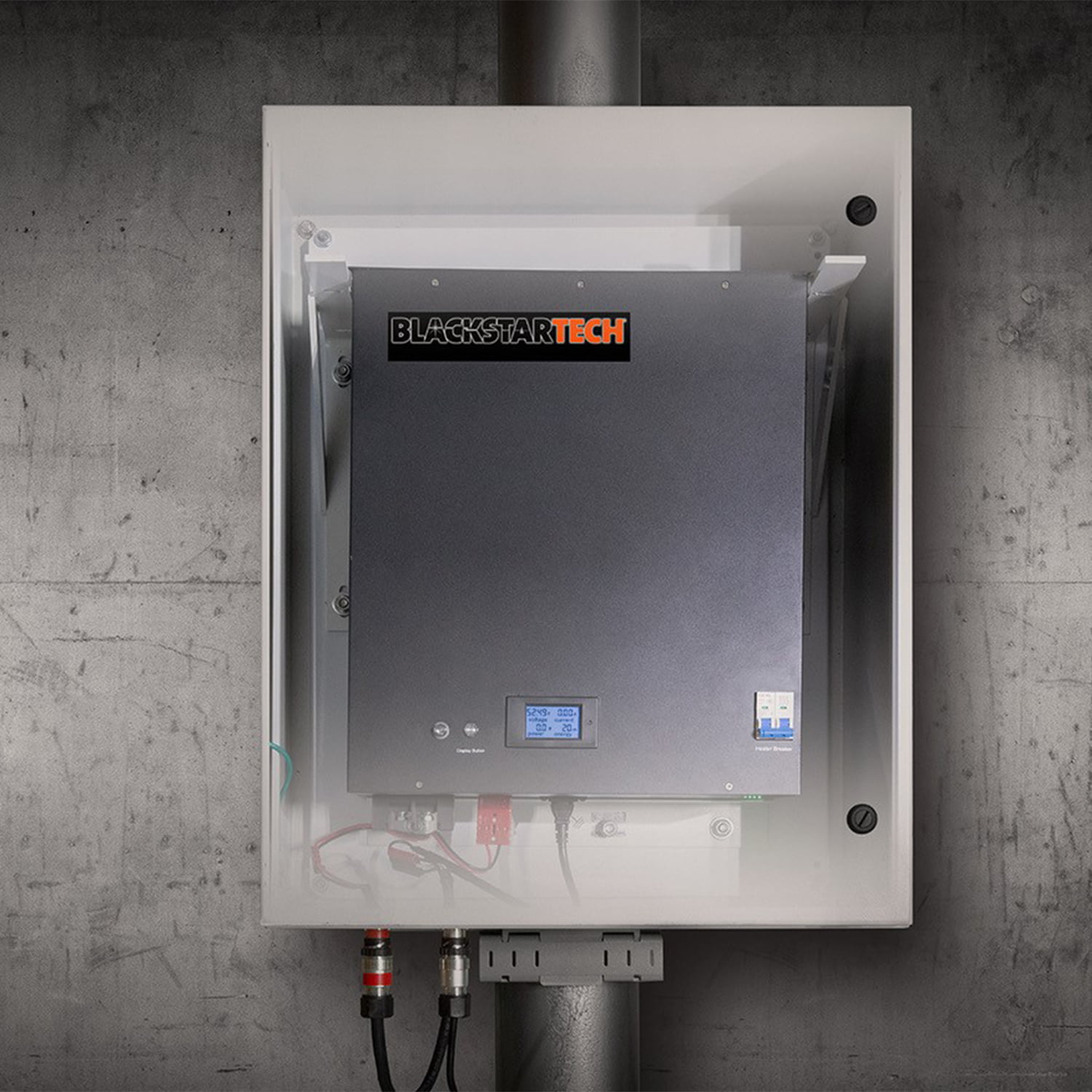 Backup Power Solutions Protecting Your Facility from Blackouts and Surges
Do not be fooled by the compact size. This mighty, mountable battery can still protect your telecommunications systems and other critical infrastructure. When the AC power is lost, this battery steps up, providing power for anything that is vital to your operation. These products are small enough to be mounted on an utility pole.  The UPS automatically turns on with AC power is lost, is uninterruptible, has no glitches, and no downtime.
When the power goes out, it's important to get your systems back up and running as soon as possible. With the QuantumCore Series, you can keep your critical systems running without interruption. The battery system is designed to automatically turn on supply critical loads when there is a loss of normal power, allowing your team to have minimal disruption as the UPS starts providing power nearly instantaneously.
The QuantumCore Series is powered by safe, reliable, and environmentally friendly Lithium Iron Phosphate (LiFePO4) batteries. Unlike competitive offerings that use outdated, maintenance intensive lead acid batteries, QuantumCore UPS Battery Series utilizes state of the art Lithium Iron Phosphate batteries. These batteries are 50% lighter, have more energy density, have a 3X longer life expectancy, and are significantly more compact. Achieve the same or greater battery capacity in a much smaller footprint with the QuantumCore Series while eliminating extensive maintenance costs from antiquated batteries in average UPS systems.
Keep the Power Running with QuantumCore UPS Battery Series
BlackStarTech's extensive experience in providing rapidly deployable emergency power systems in various industries has enabled our team to design, manufacture, and replace facility UPS systems that incorporate:
State of the art LiFePO4 Batteries
Provide Long Lasting Life Expectancy — 15 years or more
Elimination of extensive maintenance and surveillance through automated preventative battery health and self-diagnostic testing – saving cost, time, and resources
Packaged in half the footprint with twice the capacity compared to typical lead-acid battery systems
BlackStarTech's products can be delivered as part of resilient solutions that provide hardened emergency contingency systems for protection from a variety of natural disasters, terrorist attacks, EMP attacks, and BlackSky events that threaten the electricity grid. These capabilities go well beyond a normal UPS.
QuantumCore UPS Battery Series Features and Benefits
| Features | Benefits |
| --- | --- |
| Uninterruptible Power Source | Immediately activates when the AC power goes down, providing emergency power |
| Lithium Iron Phosphate (LiFePO4) batteries | Secure, dependable, and more environmentally friendly than Lead Acid Batteries |
| Battery Management System | You can easily monitor the health and life of the battery |
| Various Sizes: 5 kW-hr to greater than 120 kW-hr | Scalability and flexibility |
| Smaller footprint per kW-hr | More battery runtime with less space utilized |
| Longevity | Can provide power up to 30+ days or more when integrated with one of the many BlackStarTech emergency power supply products |
Product Gallery
Model Order Matrix
Brochure
QuantumCore Telecommunications UPS Battery Series
Standard Models:
QuantumCore-Telecom-UPS-2.5KW
QuantumCore-Telecom-UPS-5KW
QuantumCore-Telecom-UPS-10KW