Advanced Automated Fire Watch Detection
Robotic Fire Watch Series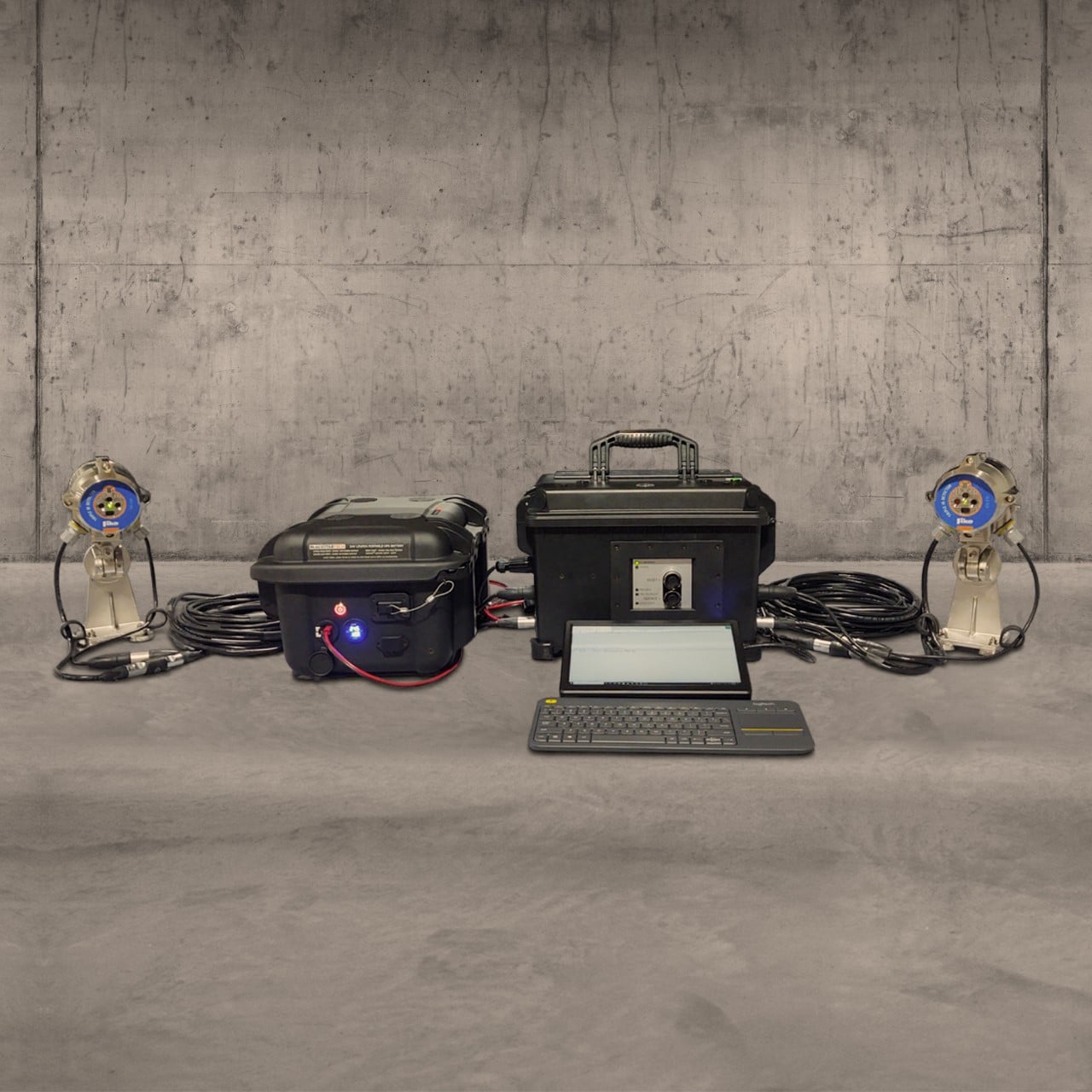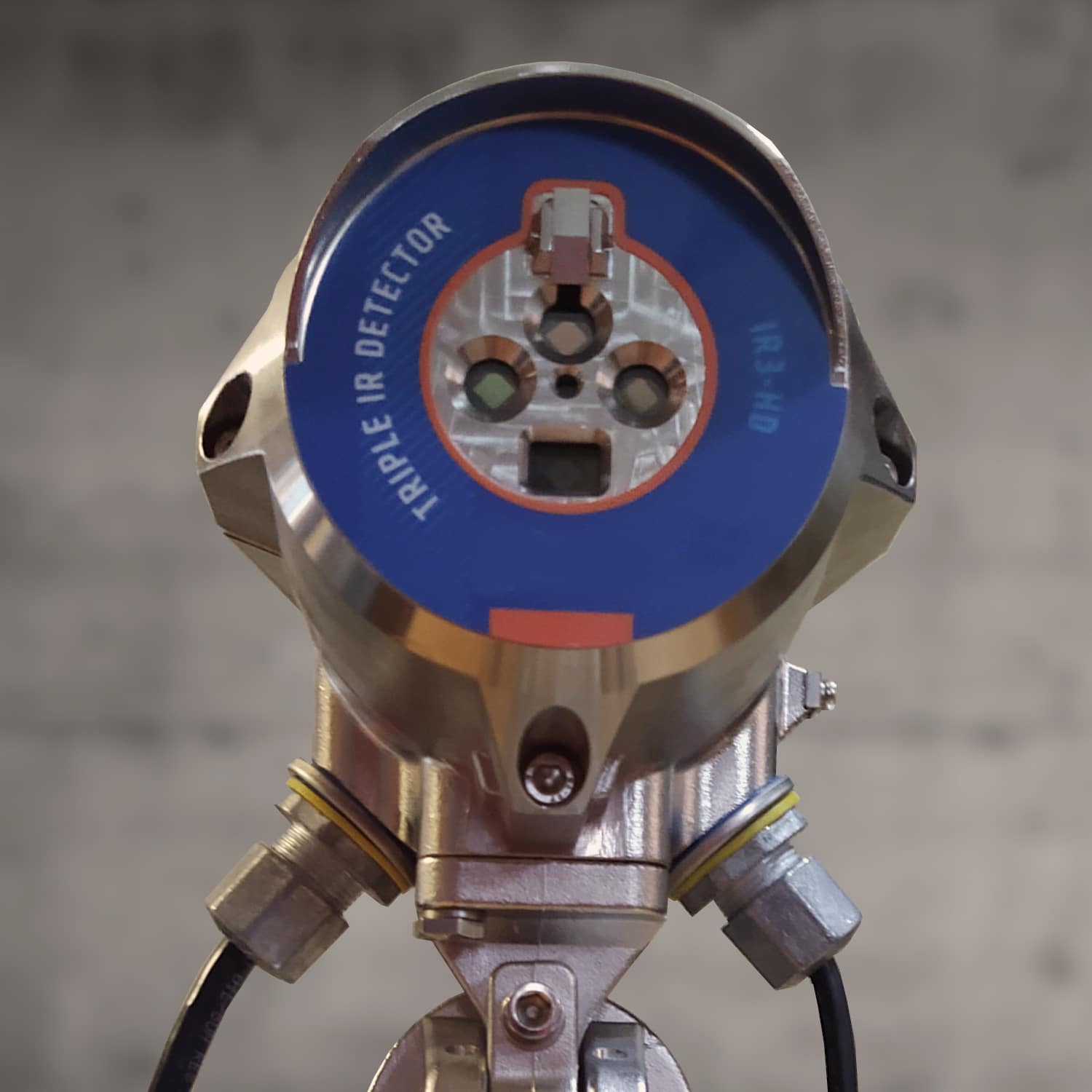 Robotic Fire Watch Series, Your Automatous Fire Monitoring Solution
The BlackStarTech Robotic Fire Watch Series is a rapidly deployable, independent fire detection system that augments degraded fire zones and protects your facility from emergent fire damage that can result from hot work and fires. The Robotic Fire Watch Series provides essential job-site monitoring, displacing personnel required by National Fire Protection Association (NFPA) code and authorities having jurisdiction (AHJ's) by meeting all requirements of FM Global datasheets 3270 (Hot Work Robot) and 10-3 (Hot Work Management—Interim Rev July 2021).
The Robotic Fire Watch Series monitors flammable and explosive hazards in fire susceptible and hot work areas as well as augments existing fire protection systems that are impaired or out of service. When the Robotic Fire Watch detects an event, it activates the onboard horn and strobe for local area warning. It immediately notifies remote personnel or first responders via an internal NFPA-compliant alarm panel and associated fault dry contact relays. The relay contacts can be connected to existing building fire alarm panels or other comparable facility alarm systems to actuate and enhance remote detection capabilities.
The term "hot work" includes any work that involves drilling, cutting, grinding, welding, soldering, burning, or melting of flammable substances and other spark producing activities. Hot work activities are typically blamed for a series of complex and costly fires around the country. For instance, between 2010 and 2014, hot work events were officially named the culprit for 85 cases that resulted in 48 deaths, 104 serious injuries, and thousands of dollars of property damage. The US Chemical Safety and Hazard Investigation Board (CSB) concluded hot work is one of the most common causes of worker deaths in the incidents they inspect. After investigating the incidents caused by hot work, the CSB concluded continuous monitoring could have alerted workers and first responders to changing conditions, reducing deaths and damage.
The Robotic Fire Watch Series automates continuous hot work monitoring and amplifies zone observation to rapidly identify and annunciate unexpected fire events. It eliminates need for temporary human fire watches, and instead uses FM Global approved smoke video analytics, multi-spectrum IR3 flame detectors, and an integrated alarm system to surveil hot work and fire susceptible areas.
The Robotic Fire Watch Series uses Fike IR3-HD explosion-proof electro-optical flame detectors that provide highly reliable accurate alarms and fast fire detection. Additionally, Fike's video analytics software package provides remote server-based artificial intelligence for early smoke detection.
Robotic Fire Watch, Your Automatous Fire Monitoring Solution
Robotic Fire Watch Series IR-3 HD flame detector provides ultra-fast response and reliable detection of all types of hydrocarbon fires. It addresses slow-growing fires and fast-eruption fire, operating in all weather and light conditions with the highest immunity to false alarms. Sunlight, hot objects, welding, and hot work do not affect Fire Watch alarms. Detection is within 40 milliseconds of fireballs or explosions. Using high-definition video output and clear imaging, it can detect a fire event up to 200 feet. This product allows rescuers to know the exact situation before entering the hazardous area as it automatically records video footage of the fire events.
Features & Benefits
| Features | Benefits |
| --- | --- |
| Augmented fire zone examination and extended hazard monitoring capabilities | Complete full floor to ceiling monitoring providing early detection of smoke, flame, mist, vapor, or visible steam |
| Integrated Fike IR3-HD explosion-proof optical flame detectors | Accurate flame detection for up to 200 feet |
| Embedded smoke and flame video analytics | Early smoke, oil mist, gas vapor, and flame detection up to 200 feet |
| Enhanced analytic software and integrated alarm notifications | Warns people in the area of the fire watch, notifying personnel and first responders |
| Optimized BlackStarTech Lithium Iron Phosphate (LiFePO4) batteries | Up to 18 hours of battery backup for loss of AC |
Product Gallery
How To Order
Video
Brochure
Model Number: Robotic-Fire-Watch-001 (1 camera) or Robotic-Fire-Watch-002 (2 cameras)
Robotic Fire Watch Series Video Analytics
Fire Watch video analytics employ artificial intelligence vision algorithms that enable autonomous perception to analyze the flame detector onboard camera video for smoke and other hazards. Video analytics is compliant with the National Fire Protection Association as a primary smoke detection system. The Fire Watch live video, with pre and post fire event recording, monitors the desired area. This technology can be used to direct first responders in case of an event, providing real time video and event localization, enabling faster decision making. The recorded video also allows simple fire investigation, with video of events that led up to the fire.