Temporary Power Solutions Help Emergency Responders Save Lives
Temporary Power Solutions Save Lives in the Event of an Emergency
We rely on first responders and law enforcement for safety and stability, especially in times of emergency. Failure of traditional backup power systems adds to the challenge of responding to emergencies, and can potentially and unnecessarily put lives at risk. BlackStarTech's products include uninterruptible power supply systems and portable emergency lights which also double as temporary power solutions. These devices are reliable and effective, eliminating the issues commonly encountered with traditional emergency response temporary power solutions.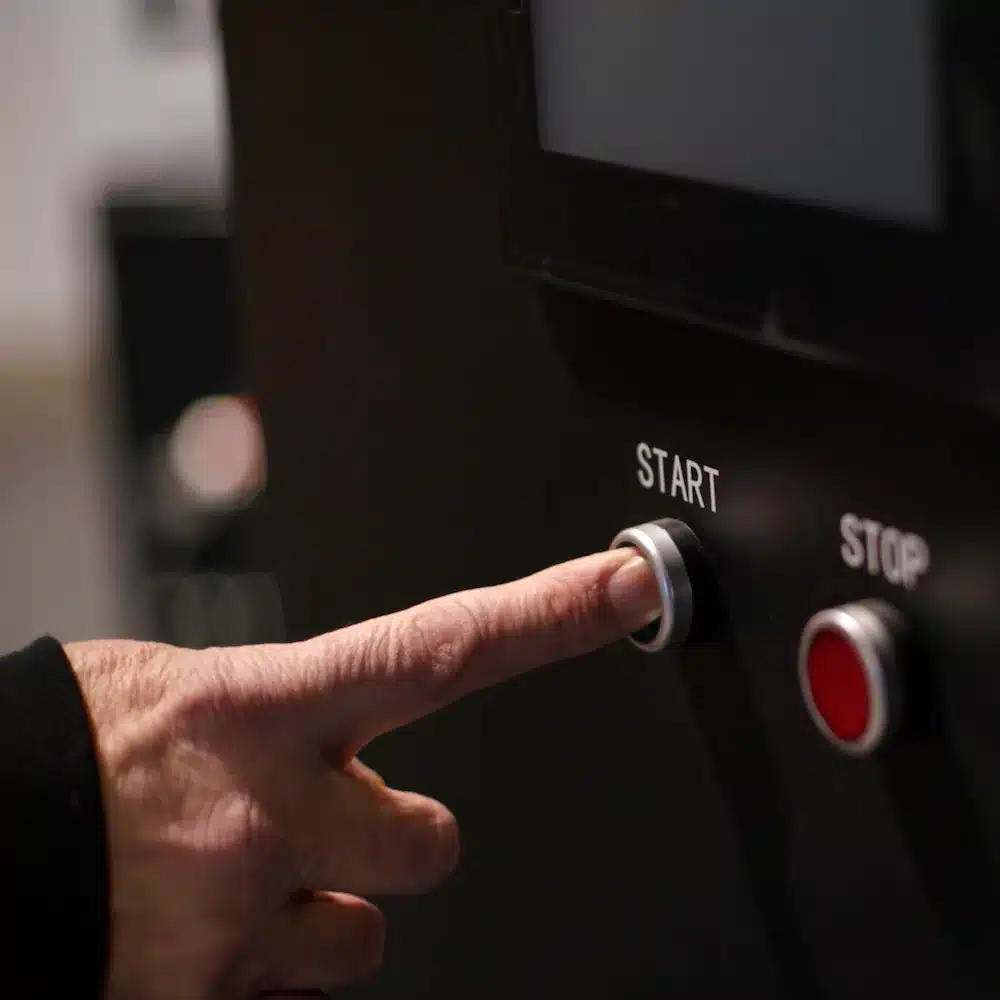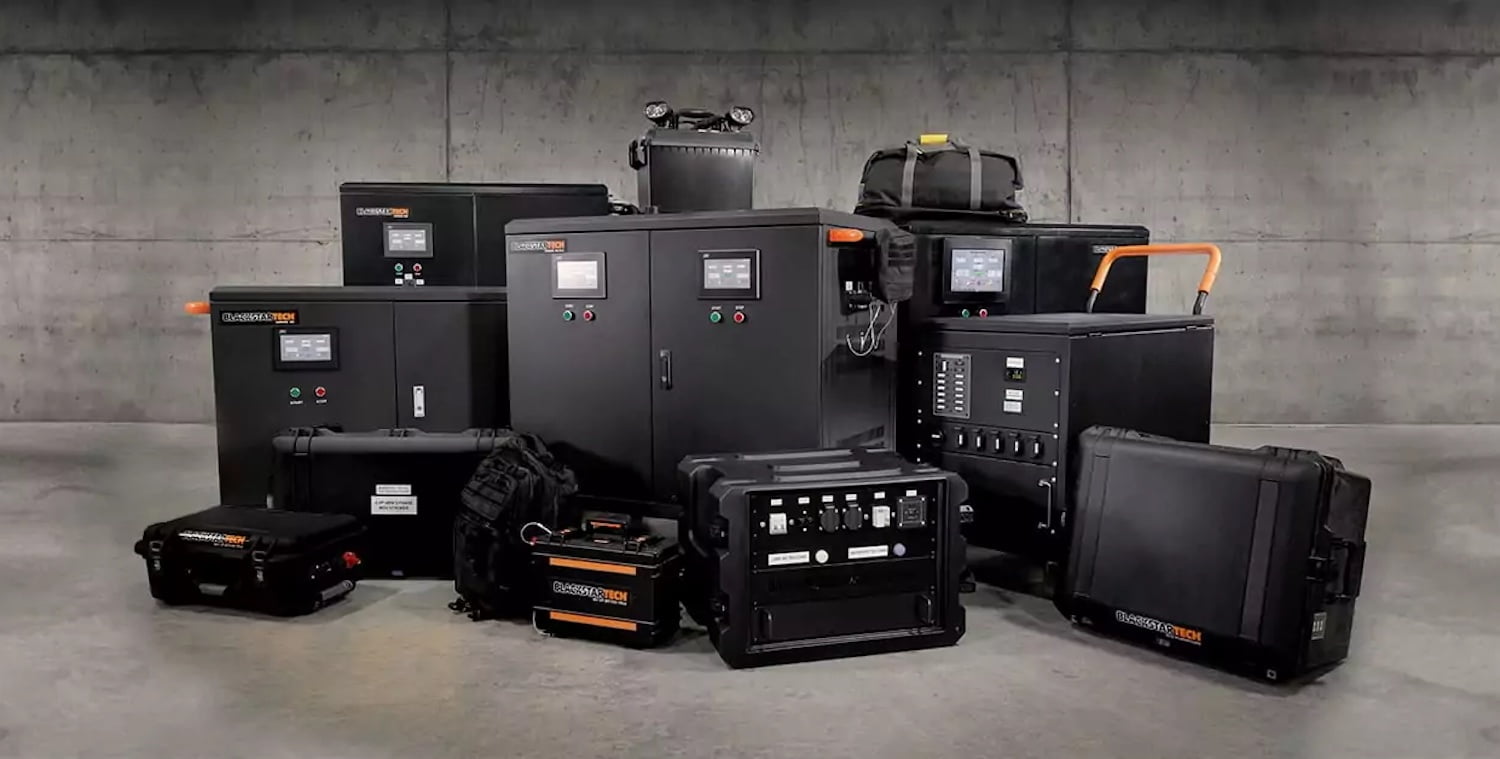 Genesis Emergency Power Carts and Power Packs
Stable Energy for Critical Lighting and Communication Equipment
First responder and law enforcement vehicles require a myriad of lighting and communication equipment to be operable at all times, consuming large amounts of power. Constant use makes current batteries susceptible to failure, while traditional commercial power backup systems use diesel generators and are susceptible to environmental spills.
Our Genesis Emergency Power Systems utilize environmentally-friendly Lithium Iron Phosphate Batteries, and can power critical equipment inside an officer's interceptor vehicle or be rapidly deployed to power mobile command centers at a moment's notice. This temporary but effective power solution enables law enforcement and first responders to react quickly to emergencies, while facility hardening provides tangible reductions in overall facility risk profiles.
Learn More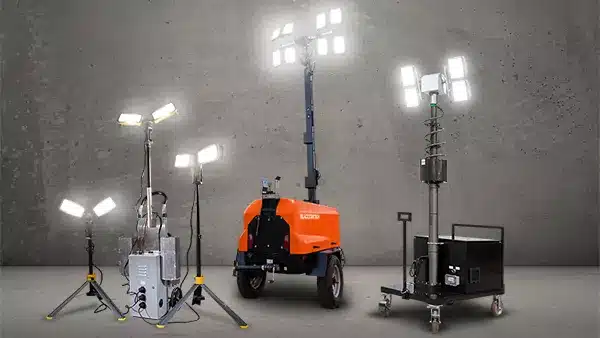 BlackStarTech Lightworks BrightSites Series
Up to 24 Hours of Illumination During Critical Operations
Emergencies can happen at any time, day or night, and it is crucial for first responders to be prepared no matter the circumstances. Our portable emergency lights in the BrightSites Series include a handheld LED lightpack, a portable tower, and a towable trailer-style lighting form factor that offers 80,000 lumens of adjustable lighting with a 24-hour run time. Our Lightworks Smart Lighting equipment enables emergency responders to perform crucial operations without delay, while illuminating critical areas to prevent further harm to enforcement, emergency responders and civilians. All of our portable emergency lights are enabled with BlackStarTech's state-of-the-art Lithium Iron Phosphate Batteries, which can provide AC power for portable tooling, computers, etc. in addition to running the lights.
Learn More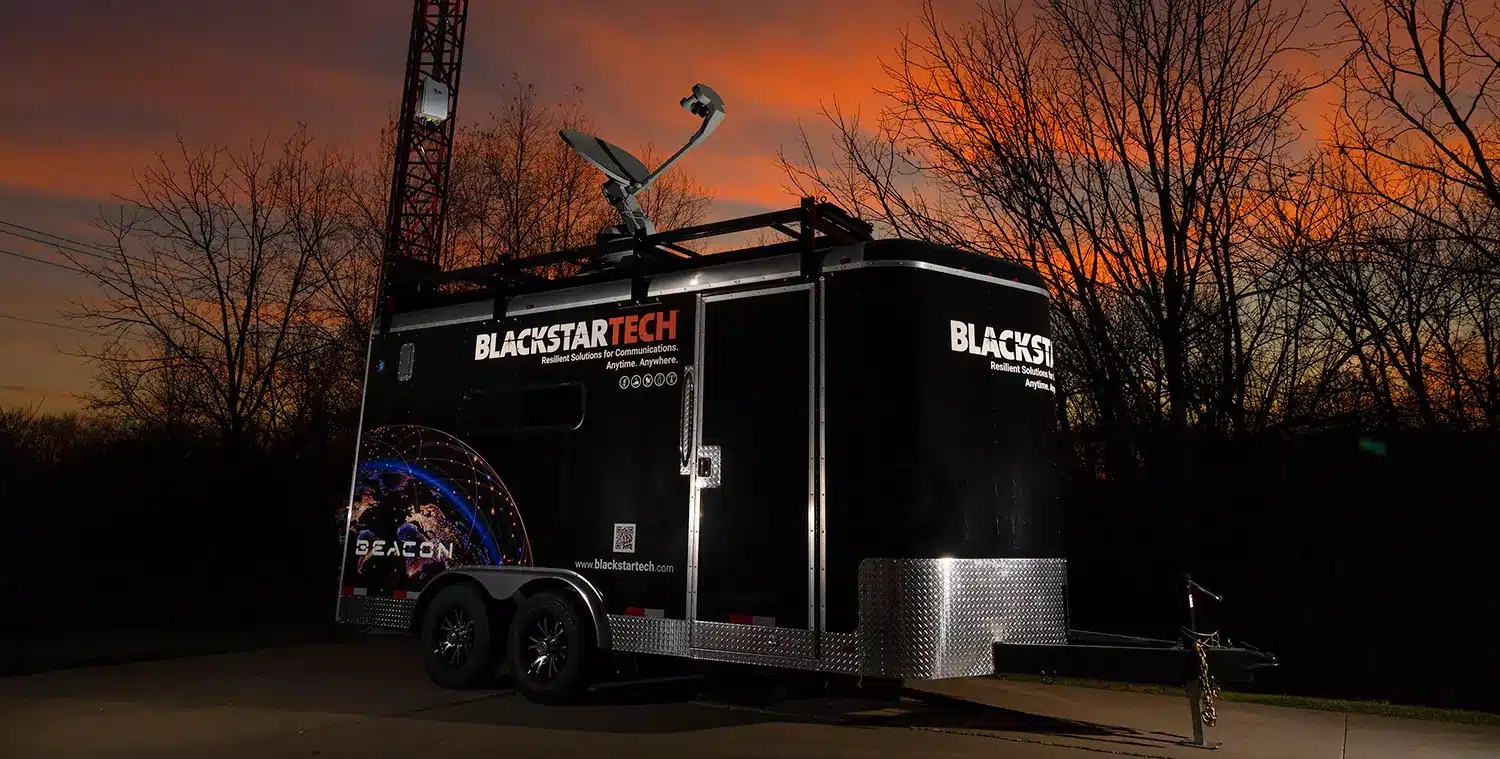 Beacon Broadband Wireless
A Quick-Deploying Secure Network for Inaccessible Areas
Disasters can overwhelm law enforcement and emergency response capabilities by putting communication equipment at risk of network loss, especially when this critical equipment lacks backup systems that support interagency operability. This may render critical communication networks inoperable for days or even weeks.
Our Beacon Broadband Wireless Systems feature resilient configurations with battery backup and hardened solutions for essential facilities and critical infrastructure. This system can quickly blanket inaccessible areas with a secure 4G/5G communications network, linking into existing P25 two-way radio and trunked radio systems. This enables law enforcement and emergency responders to maintain crucial communications in case of network loss, enabling a more efficient and effective response.
The Broadband Beacon system can also improve resiliency and productivity of emergency call centers. With intense 24/7/365 uptime requirements, dispatch and emergency call centers need to be operable in any situation. Facilities face the risk of loss of operations due to communication failures, forcing services to be routed to other centers and reducing the operability of emergency personnel. Broadband Beacon Wireless can provide these centers with a secondary communication network that will seamlessly transition all calls onto a secure 4G/5G LTE network and link into existing systems, enabling operators to receive and respond to emergency calls effectively and securely.
Learn More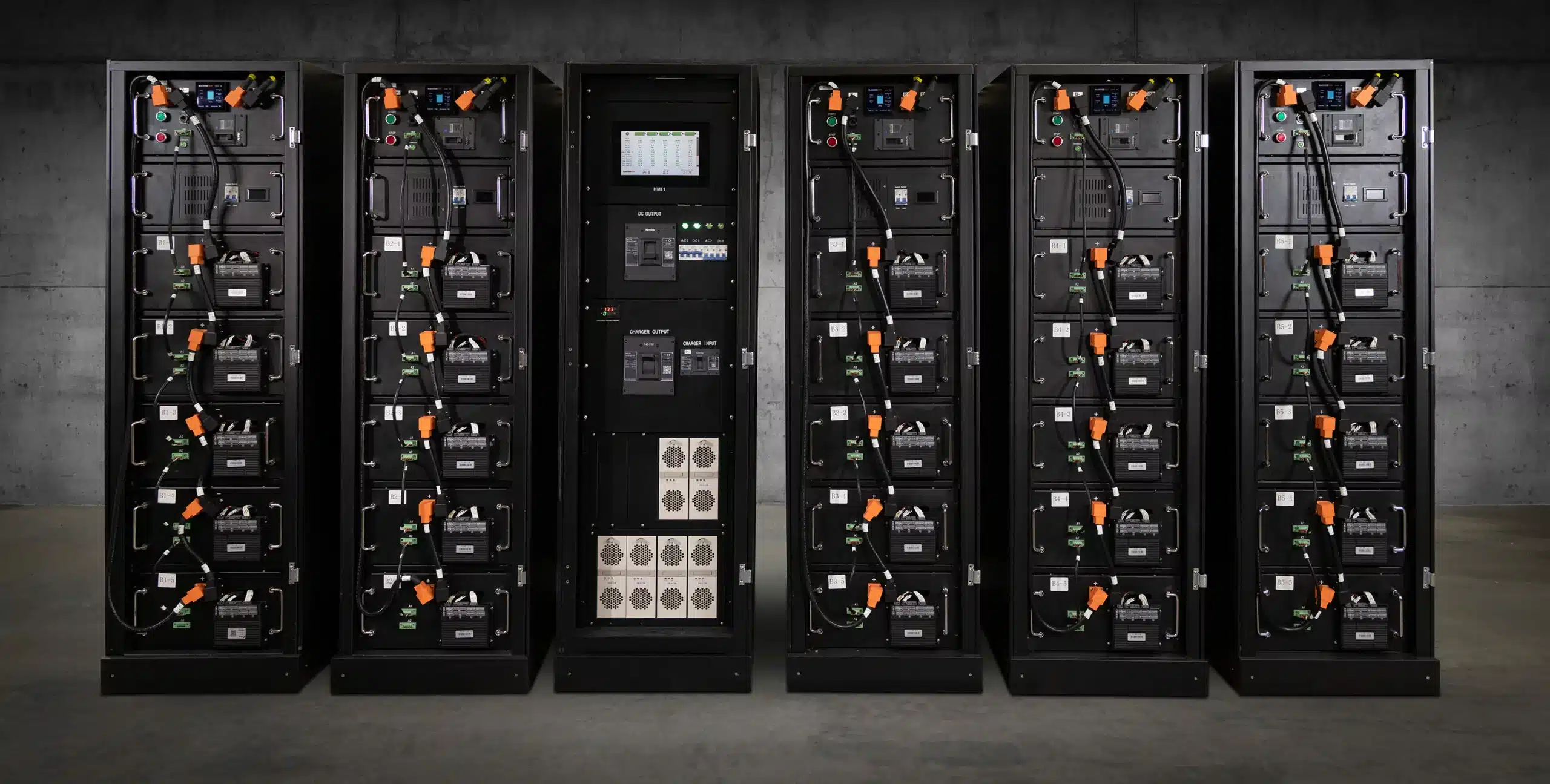 QuantumCore Uninterruptible Power Supply (UPS) and Battery Energy Storage Systems (BESS)
Reliable Backup Power for Emergency Call and Response Centers
Emergency call centers face the risk of power outages, which can be detrimental to those in need of emergency response. Critical response centers require reliable backup power solutions to ensure security and operability, but most commercial backup power systems are costly and rely on diesel generators that are susceptible to environmental damage. Our QuantumCore Uninterruptible Power Supply (UPS) and Battery Energy Storage Systems (BESS) provide uninterruptible backup power that lasts longer than traditional UPS systems, while saving on costs and resources to minimize physical and environmental footprint. This enables emergency call responders to operate even in the event of disaster, potentially when it matters most.
Learn More